article
Position

Biograd na moru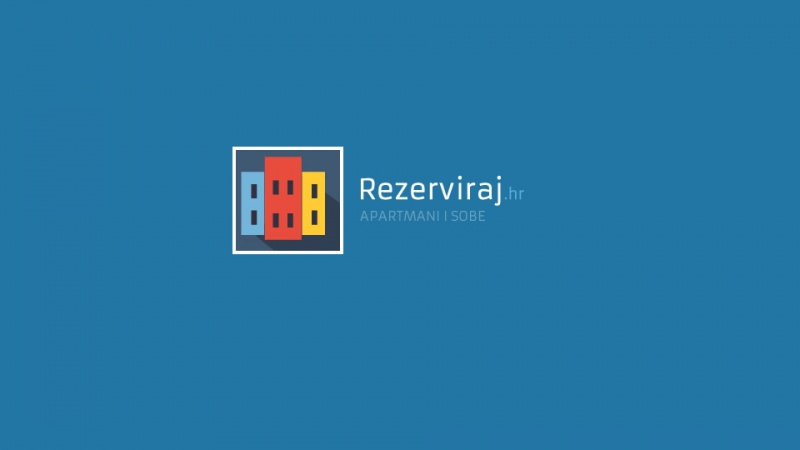 The beach is about 300m north of Red Harbor or 1km south of the beach Kumenat in Biograd. The whole area between Kumenata and Red Luke is an area where swimwear is mixed with and without clothes because the beach does not have an official FKK label but for years it is popular among naturists.
Red Harbor Resort is a closed resort. Bathing within the resort is charged 25kn. The coast is mostly pebble and rocky with some shallow waters. Usually there are not many people and you can always find a pretty place if you like it. Water in most places is rough, in spite of shallow water, as some of the sharp pebbles and stones in the water. So bring some good plastic sandals with you.
Beach Crvena Luka
(photos).
But if you continue to walk south, you will come to the most beautiful sandy and pebble bay. The bay is not large, maybe wide about 150 m. The beach is pebble and sandy, but the shallow bay is completely sandy. The water is exceptionally beautiful, warm and clean, suitable for swimming, diving or playing in shallow sandy bay. The bay is also visited by many yachts and boats. They are anchored in the bay, and owners usually remain naked on their ships.
On both sides of the bay, the coast is rocky with shady trees. There is no content on the beach so you bring everything you need.
This is one of the most beautiful optional beaches in Biograd and its surroundings. Nearby is Lumbrak Beach.
---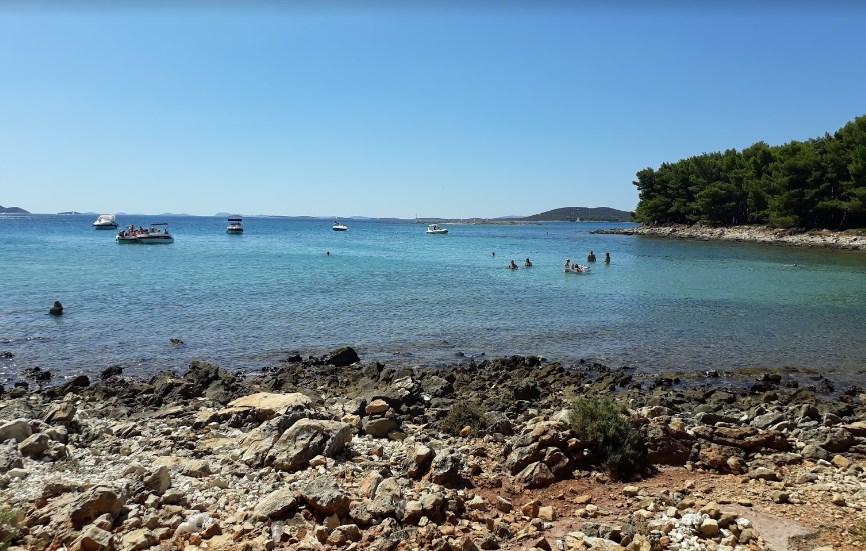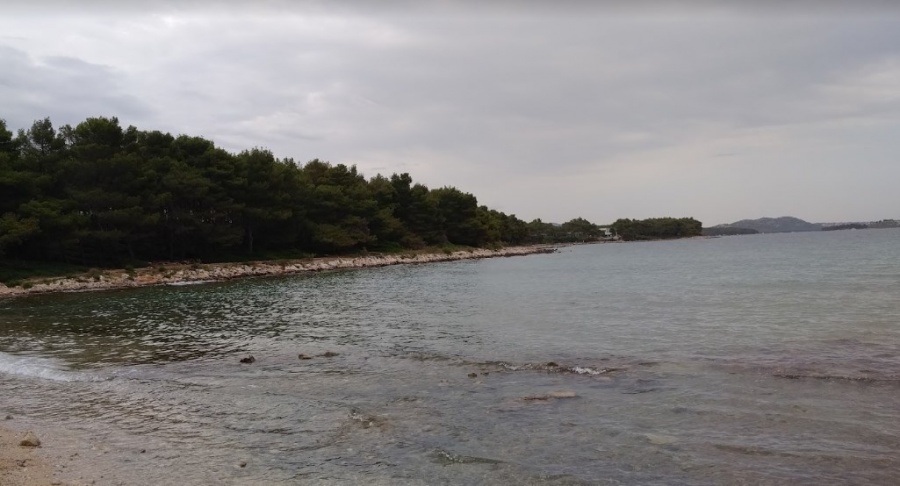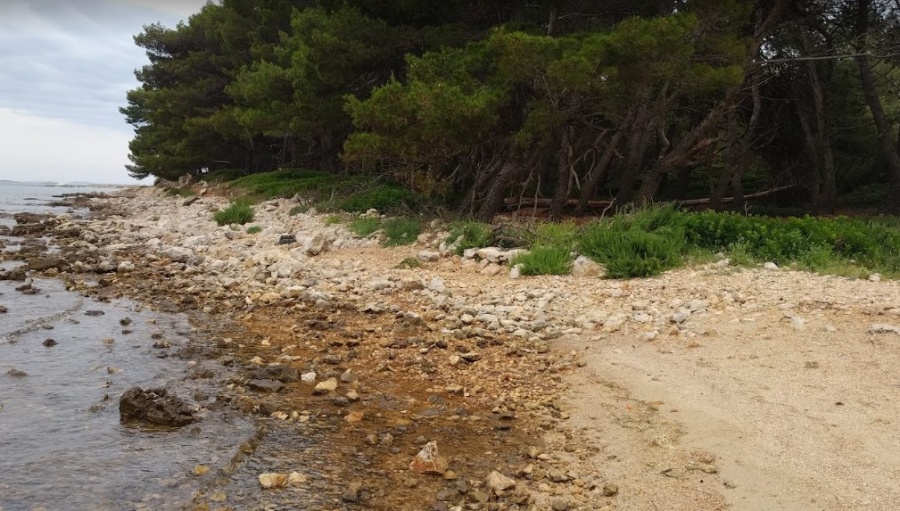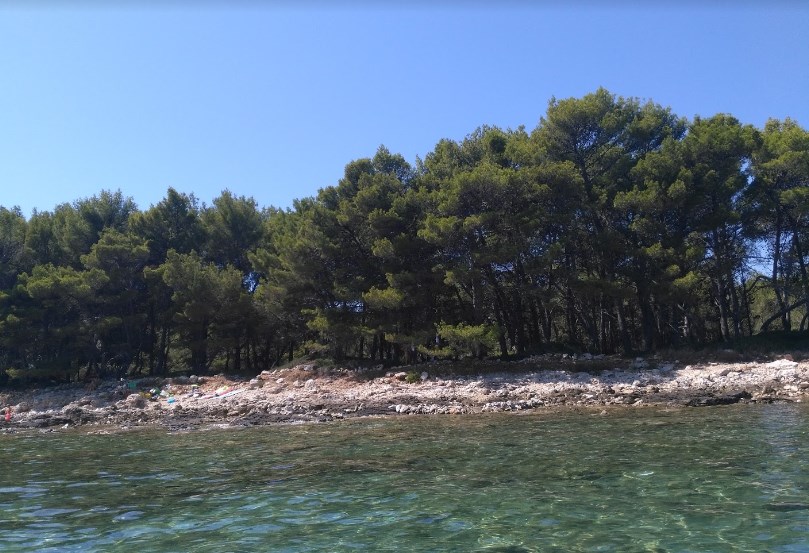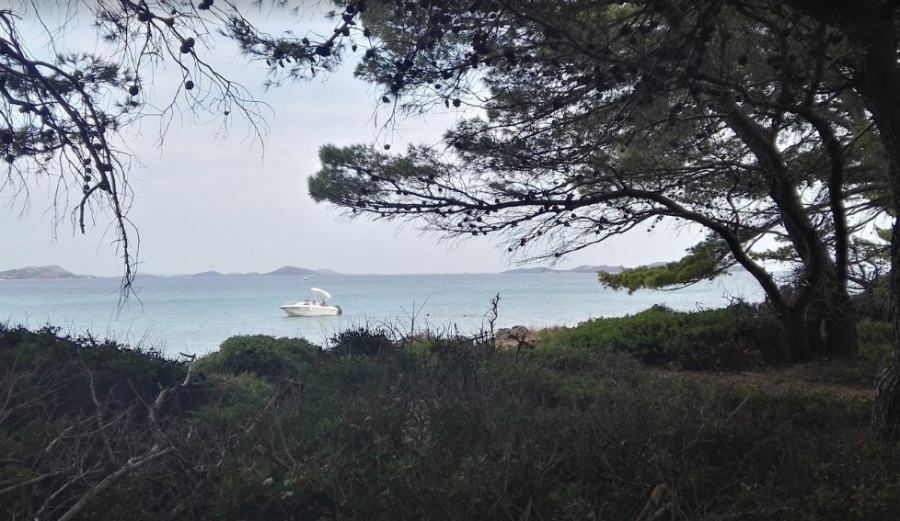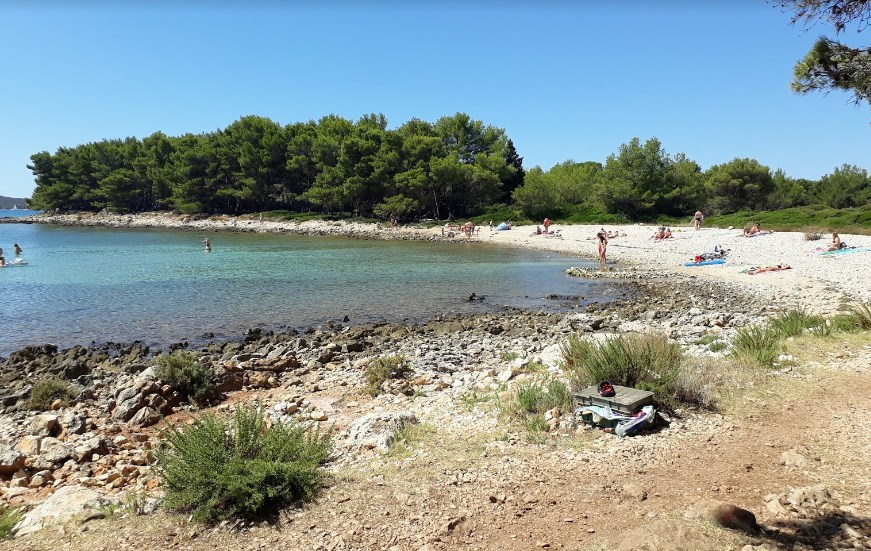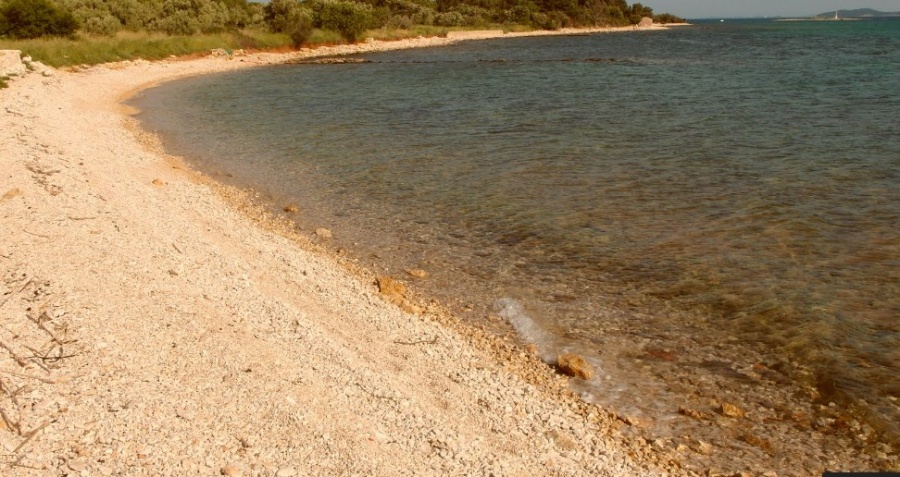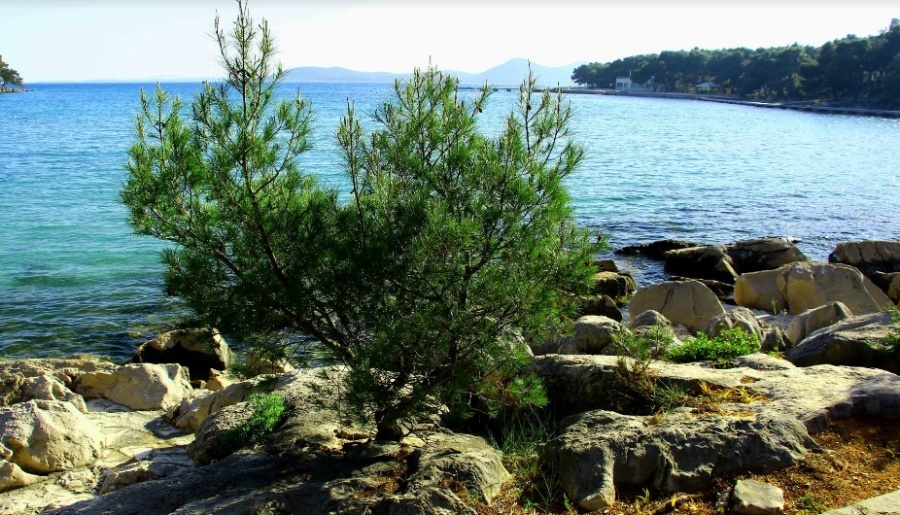 Prati nas na
facebooku
za više članaka o Hrvatskoj. Podijeli ovaj članak klikom na gumbe desno. Hvala