Not far from Dubrovnik, only 5 kilometers from the Old Town, there is at least an unusual beach, unusual. Come and visit the beach of Copacabana, the fun is guaranteed.
Copacabana is the name of one of the most popular beaches in Dubrovnik. In recent years it has become even more popular, especially because of its rich content for guests, which is largely unique and specially designed for the guests of this beach.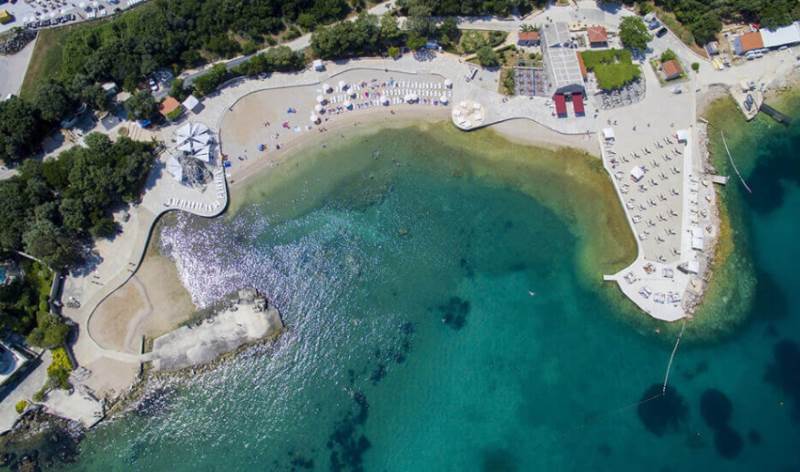 The beach is located at the foot of the Solitudo car camp at Babin Kuk. It is pebble and located opposite the mouth of the Omble in the Adriatic. Because of this, the temperatures in the hot summer months are always pleasantly refreshing. Copacabana is a well-equipped beach, so you can find all the facilities that today's beaches have.
Interesting about the Copacabana beach
It is certainly interesting to note that Copacabana on Lapad is the first Croatian beach with artistic sculptures and installations in a horticultural environment. It is a special experience in which guests really enjoy themselves. This offer gives you a special experience, or experience that you will not encounter on another beach.
Located on the peninsula of Lapad, which is additionally beautiful. Namely, Copacabana seems to be on the island and most of it gives such an impression. It is located on the northern side of the peninsula, below the tourist resort Babin Kuk near the ancient city of Dubrovnik.
We have already mentioned that the beach is pebble, but there are also concrete parts. The sea is mostly shallow, which is perfect for families with little children. From the beach there is a wonderful view of the island of Daksu and Elafite, while on the other side you will be enchanted by the view of the Dubrovnik Bridge which is unique in the world. The beach has been specially developed for people with disabilities.
If you want, you can rent a kayak on the beach and experience a special charm, sailing on the outside of the peninsula. In addition to the mentioned content on the beach you have volleyball courts, great aquagan, parasaling, and a chance to ride on bananas and tubs. For those less skilled there is water skiing and various other activities. On the beach it is possible to rent sun loungers and sunshades, as well as various accessories for water sports.
The bars near the beach are a great place to rest during the day, but also in the evening when the sun is shrinking. immediately after sunset the cafes turn into night bars, with great music and a great selection of cocktails and other refreshing drinks. Come and enjoy.
Objects nearby: Copacabana Beach bar (50 m), Coral Beach Club (200 m)
---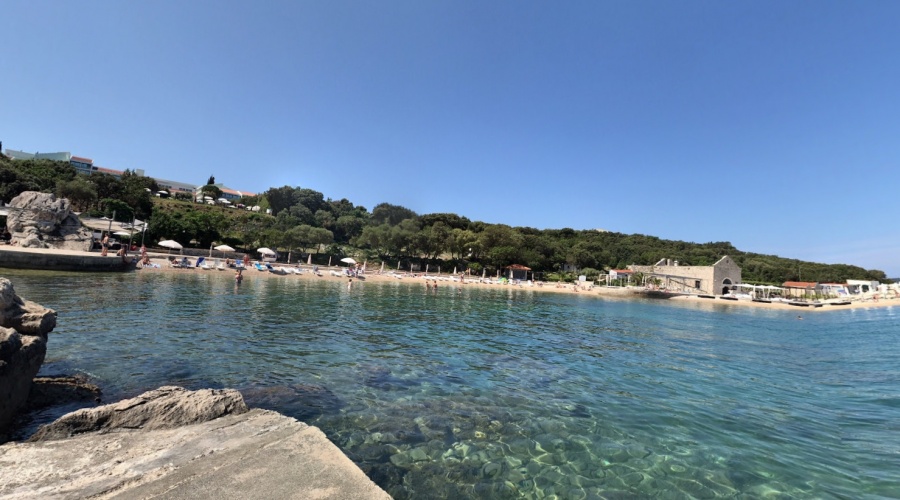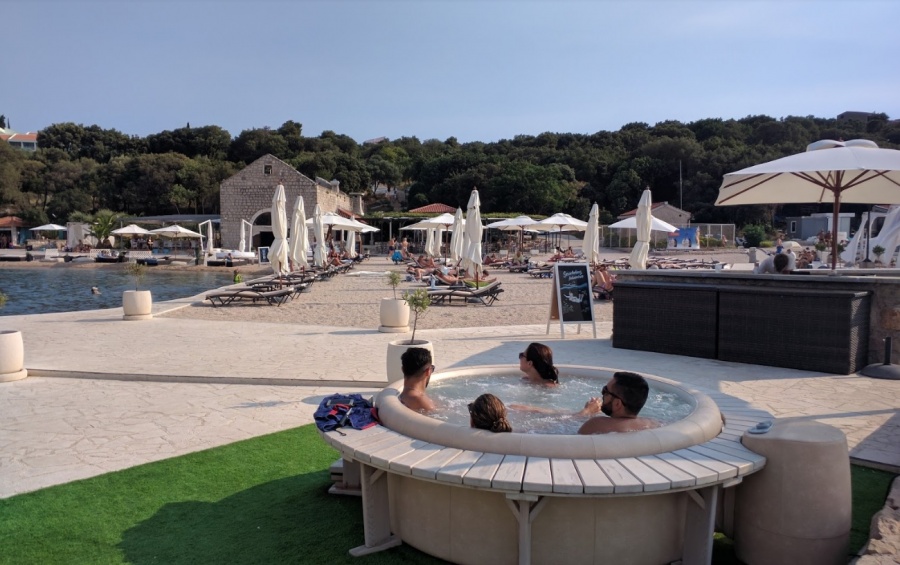 Prati nas na
facebooku
za više članaka o Hrvatskoj. Podijeli ovaj članak klikom na gumbe desno. Hvala