On the south side of the peninsula of Zlatni Stijene, overlooking the Fratarski otok, lies the truly beautiful beach of Verudela. In the photos you can see and witness the beauty of this beach, but we will definitely write a few words about it. The beach is located in Pula, is well-visited and nicely decorated. In addition, the Verudela beach is well-equipped, so we will only mention showers and changing cabins. There are of course accompanying catering facilities, as well as concrete tiles for easier swimming and jumping in the water. The restaurant above the beach offers an excellent choice of meals and drinks, and a view from your terrace. In the distance you can enjoy the blue sea and see the silhouette of the aforementioned Fratar island. You can rent a pedal on the beach, and there are other entertainment facilities in the sea. Everyone will enjoy it here, from the youngest to the old married couples. Welcome to us all, and we wish you a pleasant holiday.
Plaza Verudela park resort
At the beach, is a tourist resort, Park Plaza Verudela, which offers beautiful and well equipped apartments on the southern coast of Istria.
---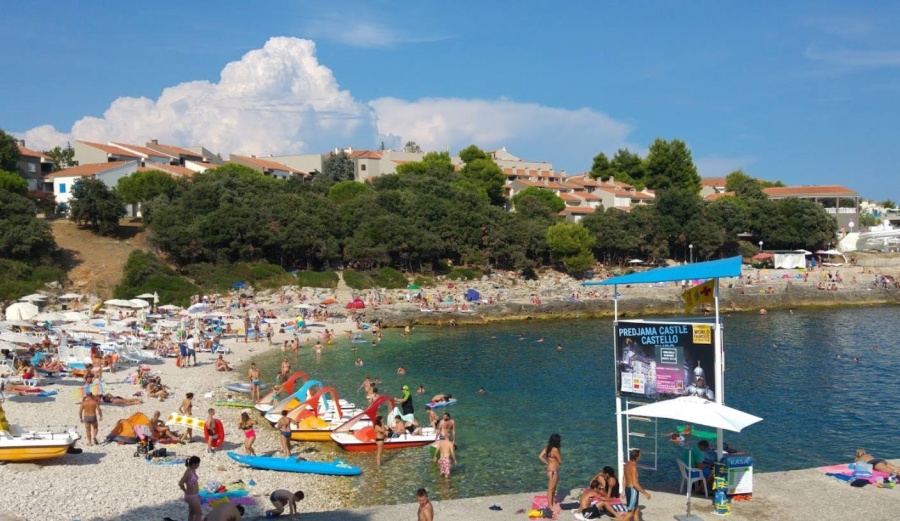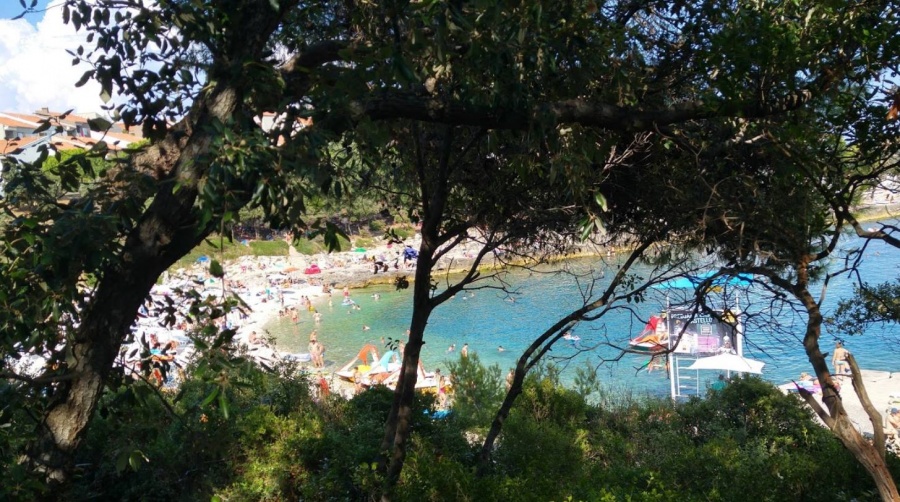 Prati nas na
facebooku
za više članaka o Hrvatskoj. Podijeli ovaj članak klikom na gumbe desno. Hvala