Verudela Beach Pula resort, adresa gdje se nalazi na karti Hrvatske.
Pogledajte lokaciju ove atrakcije. Na našoj stranici udaljenosti možete izračunati
rutu i kako doći do ove atrakcije na interaktivnoj karti koja računa udaljenost između dva grada ili mjesta. Karta također ima ugrađen planer putovanja koji vam točno izračuna koliko ima od točke A do točke B cestovne udaljenosti u kilometrima pa možete vidjeti procjenu koliko je vremenski potrebno vožnje autom, autobusom ili nekim drugim prijevoznim sredstvom. Naša skripta koristi Google maps podatke a radi na jednostavan način. Potrebno je da upišete ime dva grada u Hrvatskoj i kliknete izračunaj nakon čega će vam izračunati daljinu između gradova i najkraći put što može rezultirati uštedom goriva u automobilu.
Pročitajte izvorni članak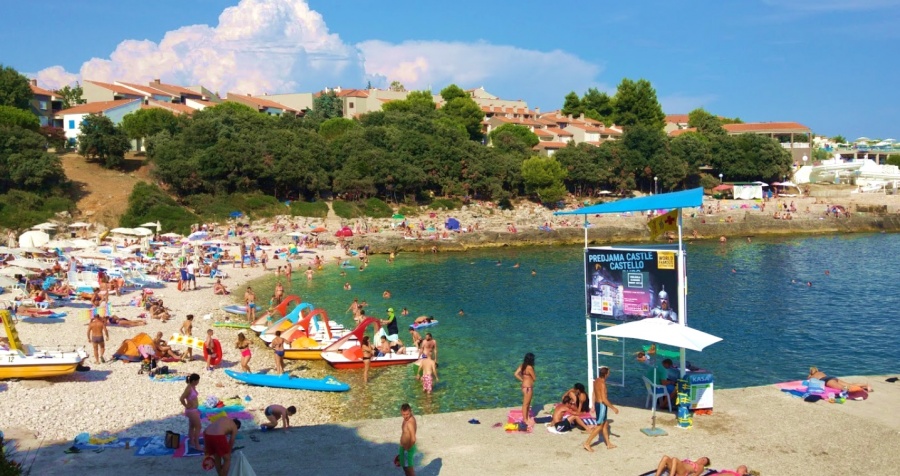 Verudela Beach Pula resort
On the south side of the peninsula of Zlatni Stijene, overlooking the Fratarski otok, lies the truly beautiful beach of Verudela. In the photos you can see and witness the beauty of this beach, but we will definitely write a few words about it. The beach is located in Pula, is well-visited and nicely decorated. In addition, the Verudela beach is...