Along the Karabani settlement in Bibinje is a beautiful promenade, with a beach in one part. As you see in the photos, the beach is in the populated area, and it is popular. Behind the beach is the order of already grown trees that are shaded. Along the sea the beach is made up of pebbles, while part of the substrate is concrete and coated with stone on the side. This is a great beach for sunbathing, with occasional bathing, especially if you are a guest of some nearby accommodation. In the sea there is a pair of large rocks that flank the perch. If you go south, down the coast, the beach ends. There is a well-groomed promenade along the coast for a very long time. Anyone wishing long walks along with a pleasant conversation will find it here.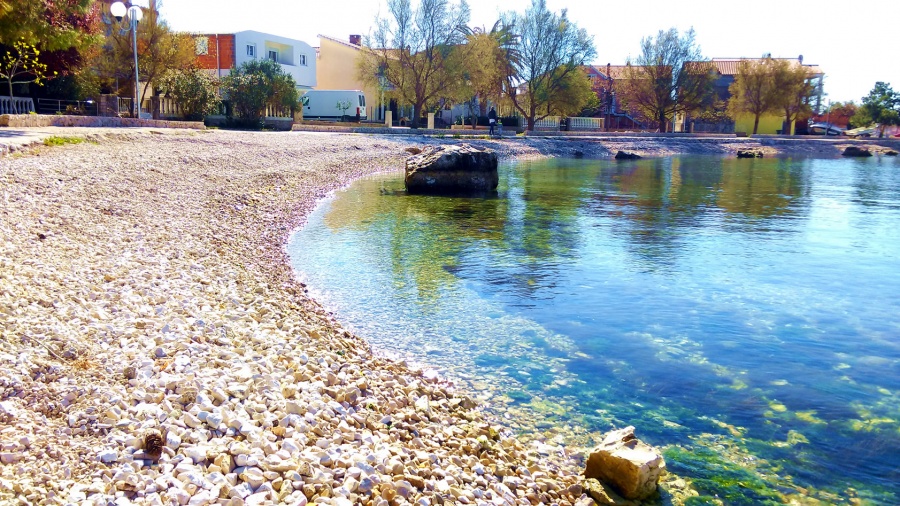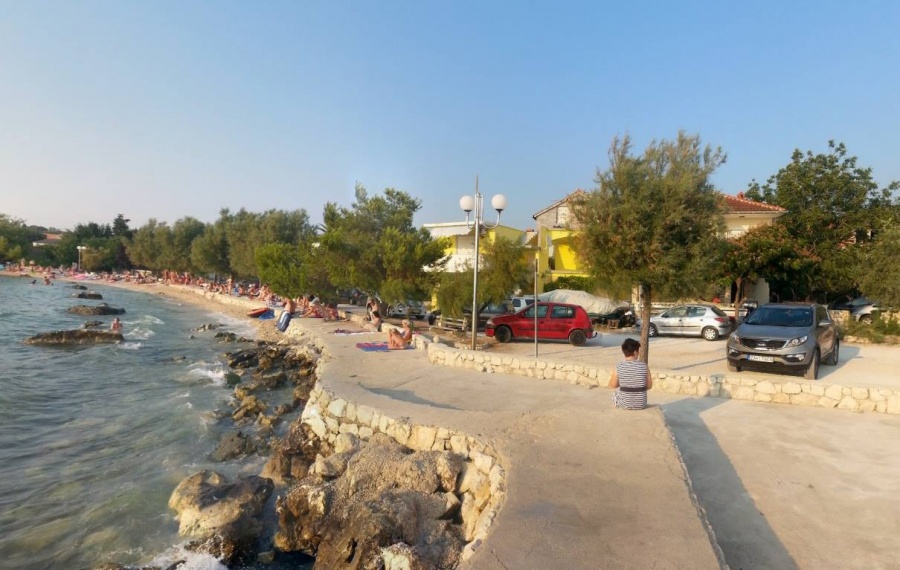 Prati nas na
facebooku
za više članaka o Hrvatskoj. Podijeli ovaj članak klikom na gumbe desno. Hvala
Plažu Karabani
možete pronaći ako se zaputite s plaže
Šulterovo
u smjeru Zadra. Plaža je šljunčana s betonskim djelom koji se većinom nalazi u hladovini nekoliko borova koji se nalaze uz plažu. Plažu karakteriziraju nekoliko velikih kamenih gromada u plićaku koji su idealni za skokove u more, a na betonskom djelu se nalazi i tobogan za djecu. Na samoj plaži se nalazi maleni kafić u kojem se možete rashladiti uz piće ili sladoled.